Click here to view original web page at www.fairfaxtimes.com
GMU volunteers help Afghan refugees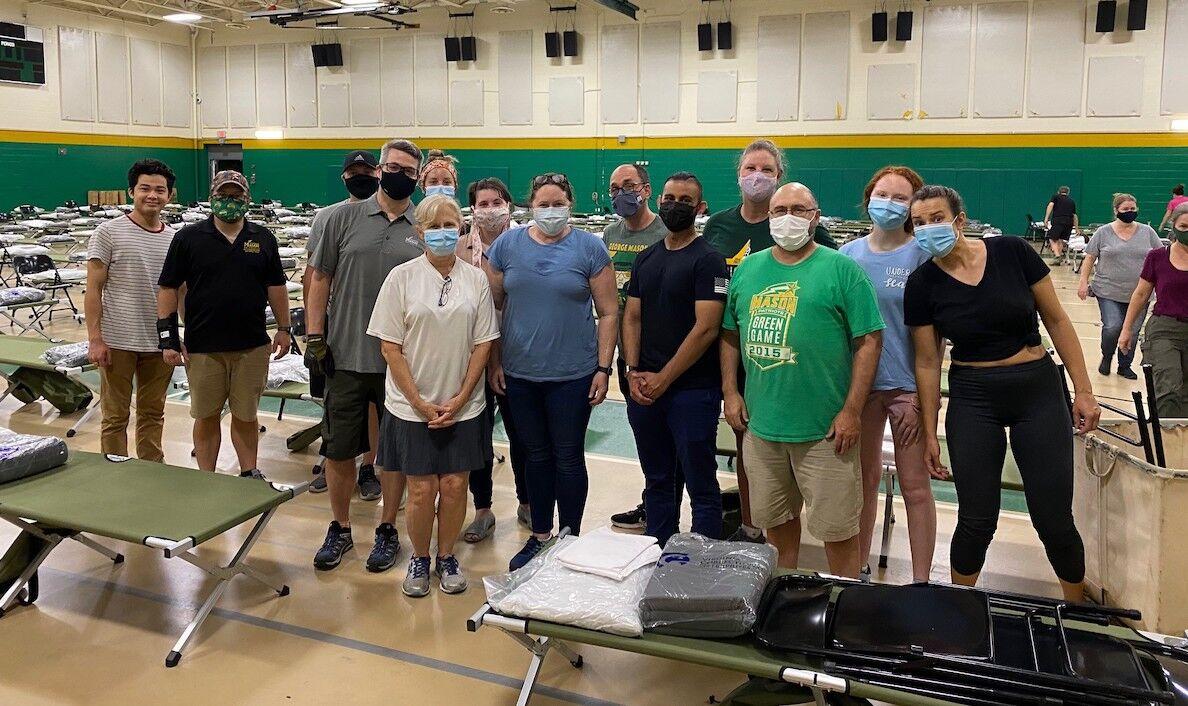 After three tours of duty in Afghanistan as an Army Ranger medic, Keith Jochem said he knows the Afghan people as caring, welcoming and generous.
His wife, Shazia, is also from Afghanistan, having grown up in Kabul, from where her family fled the Russian invasion in the 1980s.
That is why Jochem, a George Mason University police lieutenant, said he jumped at the chance to volunteer to help when a group of 174 Afghan refugees, fleeing the Taliban takeover of their country on a U.S. government flight, sheltered for 24 hours at Northern Virginia Community College's (NVCC) gym in Annandale, August 20-21.
"It was heartbreaking," Jochem said. "You have to put yourselves in their shoes. What if something happened here and you had to gather some of your clothes and documents and your family? You go to a different country, you don't know the language, you don't know the culture, you're thrown into a gym, and that's it."
Jochem was one of 29 volunteers with Mason ties who gave of their time at NVCC. Volunteers came from the Emergency Operations Group, University Police, the Office of the Provost, Information Technology Services, the Office of Business Services, and the regional campuses.
Dave Farris, executive director of Safety and Emergency Management at Mason, put out the call after Tom Mayhew, his counterpart at NVCC, notified him the state had activated NVCC as an emergency shelter.
It's part of an agreement between the schools and the state that when either Mason or NVCC is activated as a shelter, the other lends a hand.
"It worked out fantastic," Mayhew said. "We couldn't have done it without the Mason folks."
Though NVCC was the lead agency, Farris said Mason's volunteers pitched in wherever necessary—whether it was setting up 500 cots, managing donations, or helping manage the 150 volunteers that showed up, including more than 100 from NVCC and many from the local Afghan community.
"The turnout from the Afghan community was unbelievable, and it absolutely couldn't have been possible without them," Farris said.
Mason alum Roya Nasrahti, BS criminology, law, and society '19, a communications officer with Mason Police, is part of that community, having come to the United States with her family from Afghanistan when she was young.
"I believe the Afghan volunteers and refugees felt more comfortable speaking with me because I spoke the same language," said Nasrahti. "I also felt a sense of trust and assurance between us."
Farris was sure that comfort was appreciated.
"They were extremely tired," he said of the refugees. "As we walked around initially handing out, food, water and clothing, it was obvious they had been through some terrible events."
Jochem also speaks some Farsi, and his medical background was valuable. His wife, Shazia, an ER nurse and Mason alum (BS Psychology '03; BSN '08), found a babysitter for their three kids, and joined her husband.
For Jochem, seeing the Afghans in distress, including the many children and babies in the group, was jarring.
"Their culture is deep in giving and making sure everyone else is taken care of first before themselves," he said, adding, "I still have contacts in the military in operations in [Afghanistan] that I spoke with on the phone a couple of days ago. They said what you see on the news is 10 times worse in reality."
The reality for the refugees was that their travels, after a 13-hour flight from Afghanistan, were not over in Virginia. At 8 p.m. August 21 the last bus pulled away from NVCC for a ride to the Dulles Expo Center, where the refugees waited for a flight to Texas and processing.
"I know they've been through a lot," Nasrahti said of the refugees. "The people have been extremely traumatized. We opened our doors and hearts to let them in and keep them safe."
More than 30 years later, Sheriff's patch designer recalls his idea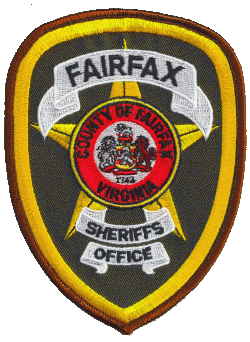 It was 1989, and Sgt. Gene Davis was working the midnight shift in the Fairfax County Adult Detention Center. He had an idea for a new agency patch and began sketching it. At the time, all Virginia sheriffs' offices were using the same design with the exception of the locality name. Davis thought the patch should be more representative of Fairfax County, so his sketch incorporated the Fairfax County seal inside the star.
He left the incomplete sketch on his desk while he attended to his supervisory duties. When he returned to his desk shortly before the shift change, he was met by Sheriff M. Wayne Huggins, who was holding the sketch. Davis explained to him that he thought a change to the current patch was overdue. He told the sheriff, "I am proud to be part of the Fairfax County Sheriff's Office and think that our uniform should reflect that." At the end of the conversation, Huggins asked if he could borrow the sketch. Davis agreed but informed Huggins that he was not yet finished with the design.
Several weeks later, Huggins tossed Davis a patch patterned after his sketched design. Davis reiterated to Huggins that the design was not finished, to which the sheriff replied, "I like it the way it is, and we are going with it. Congratulations on designing a new patch for the agency. You can keep the first one as a memento."
Over the next few years, Davis's new patch slowly replaced the old version. Thirty years later, he fondly recalled that "it was just an idea that I was working with, and I had no thoughts about what I would do with it or where it would end up. I really didn't think the sheriff would entertain the change."
Davis noted the changes he would have made if given the opportunity. "The points of the star would have been an exact replica of the points on the badge, with the decorative design running down the sides and a ball at each of the points. I never intended for the lines running through each of the five points of the star to remain on the patch. They were just part of a measured schematic to make the star proportionate. If you imagine these changes, you will see that the banner with the writing would have to be made smaller and repositioned to make all the design elements fit."
Davis acknowledges that he was disappointed for a long while at not being able to complete the design. "If you ask anybody that knows me, they will tell you that I am a perfectionist. Every time I look at that patch, in the back of my mind is the thought that it is an unfinished work. I see the unfinished parts as imperfections." He now views the patch as a symbol that stands on its own merits. "I am proud that this patch is a symbol of the sheriff's office and worn by every member."
DXC Technology names COO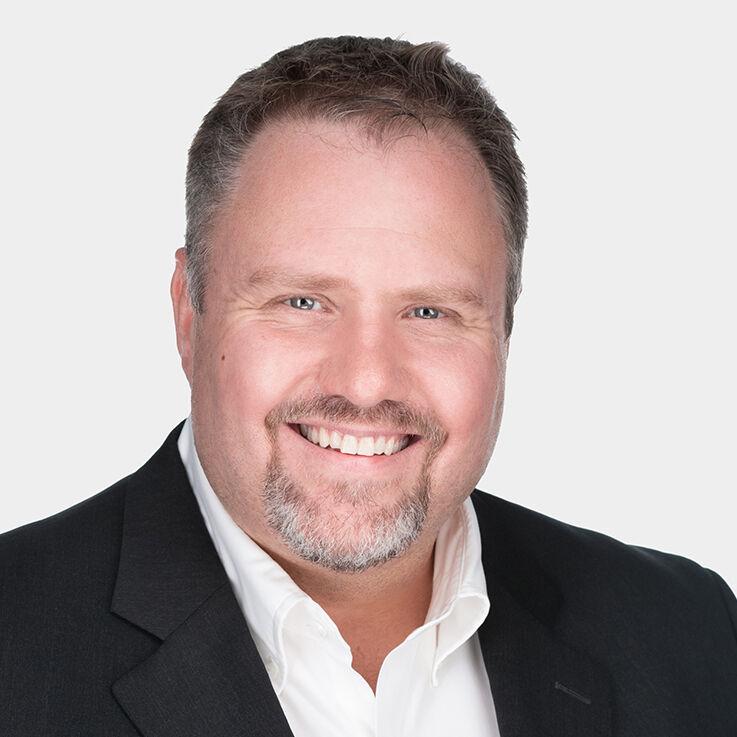 DXC Technology announced August 26 that Chris Drumgoole has been named executive vice president and chief operating officer (COO), reporting to Mike Salvino, DXC president and CEO, effective immediately. Drumgoole joined DXC as chief information officer (CIO) in March of 2020.
As COO, Drumgoole will have primary accountability for driving DXC's day-to-day business operations, while supporting change management aligned with the company's overall transformation journey. He will assume responsibility for DXC's business and administrative operations including global supply chain, integrating the full procure-to-pay lifecycle to improve our partner ecosystem, while maintaining oversight for DXC's IT strategy, operations, and infrastructure.
"In a short amount of time, Chris and his team have made a significant impact at DXC, from simplifying our IT infrastructure to enabling our global workforce to be fully operational and work virtually during the COVID-19 pandemic," Salvino said. "In his new role, Chris will drive efficiency in our operations, deliver better employee experiences to drive up our employee Net Promoter Scores, and ensure that we deliver on our cost reduction and margin expansion targets. As Chris expands his leadership of our day-to-day company operations, I look forward to spending even more time with our customers and colleagues on our growth agenda."
"As a team, we have accomplished a great deal," Drumgoole stated. "Going forward as COO, my focus will be to further enhance the productivity of our workforce, simplify and streamline operations and processes, and ensure clarity and accountability while meeting our margin objectives."
Drumgoole has more than 20 years of experience in the digital and information technology industry. As CIO at GE, Drumgoole led the company's global technology operations, including applications, infrastructure, and related shared services. Drumgoole joined GE from Verizon, where he served as chief operating officer of Verizon's Terremark subsidiary, a cloud, hosting, and data center provider. He joined Verizon through its acquisition of Terremark, where he served as a member of the executive leadership team.
Drumgoole serves on the board of directors of PetSmart, where he is a member of the audit committee; on the advisory board of Florida International University's College of Engineering & Computing; and as a member of the board of directors of ONUG, a forum for IT business leaders interested in exchanging ideas and best practices for open technologies. He studied management information systems (MIS) at Pace University in New York. Drumgoole is a volunteer with Year Up, an organization that provides mentorship and job opportunities to young people in urban areas.
Dewberry announces promotions in Communications Dept.
Dewberry, a privately held professional services firm, has announced the promotion of five employees among the communications department. Kimberly McVicker has been promoted to communications director, Aileen Heberer has been promoted to creative services director, Stephen Bushey has been promoted to senior graphic designer, and Chaney Forbush has been promoted to internal communications specialist.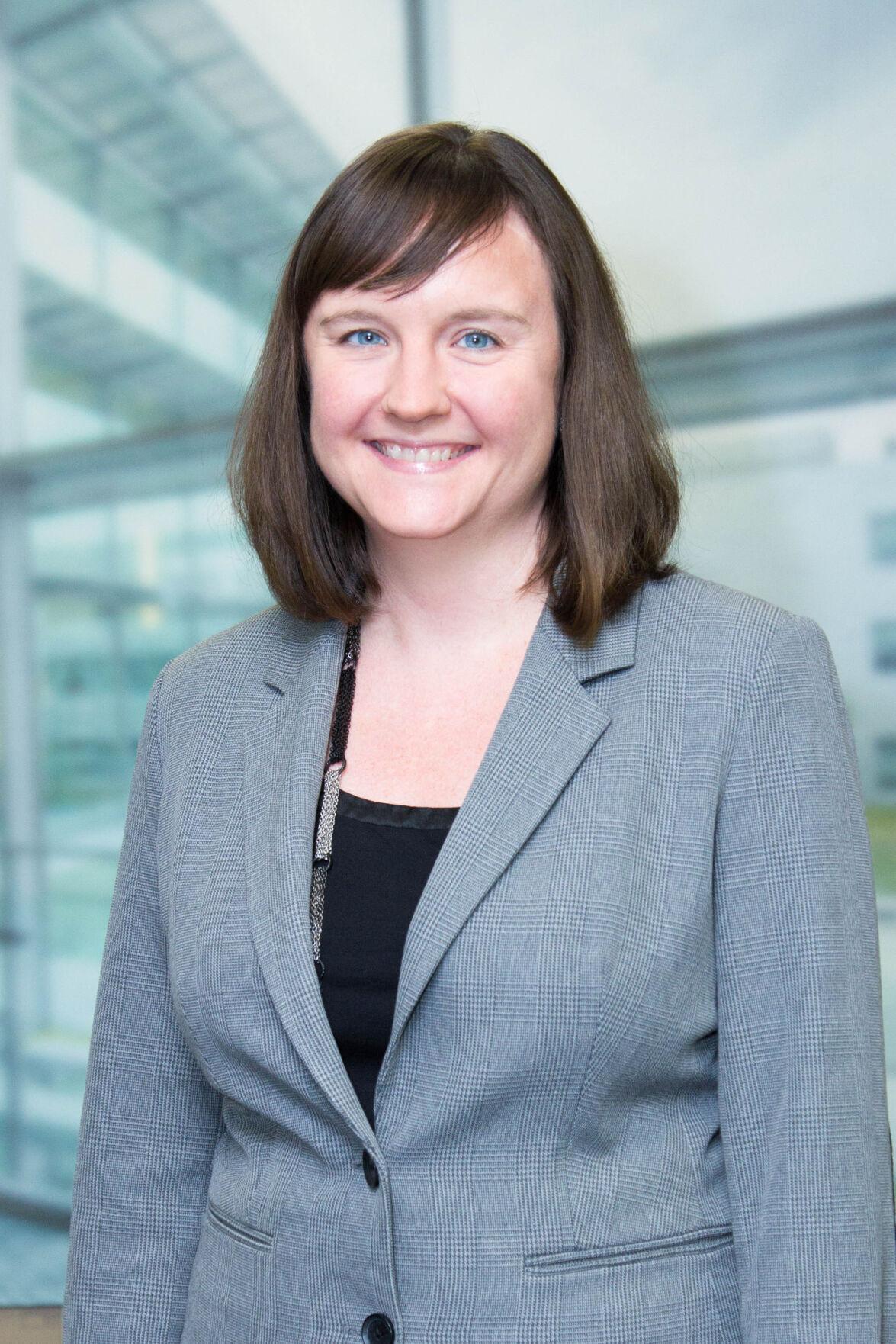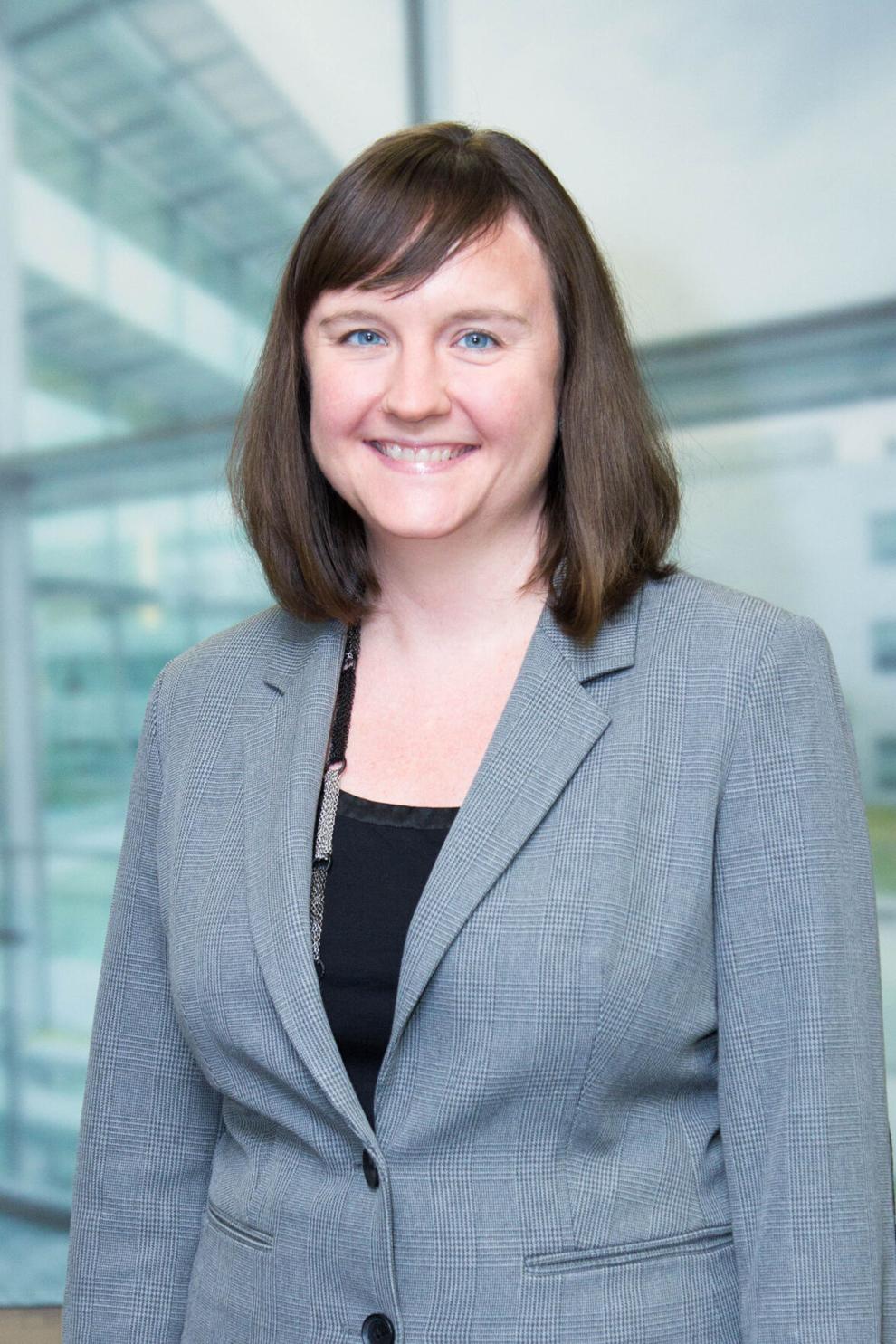 McVicker, based out of the firm's Fairfax office, has more than 18 years of experience and has been with Dewberry since 2010. As an associate and communications director, she works closely with the firm's market segment, service group, and marketing staff on communication strategies to further strategic goals. She provides project management and content creation expertise and oversees the day-to-operations of the written communications team. McVicker earned a bachelor's degree in theater from Radford University (2003).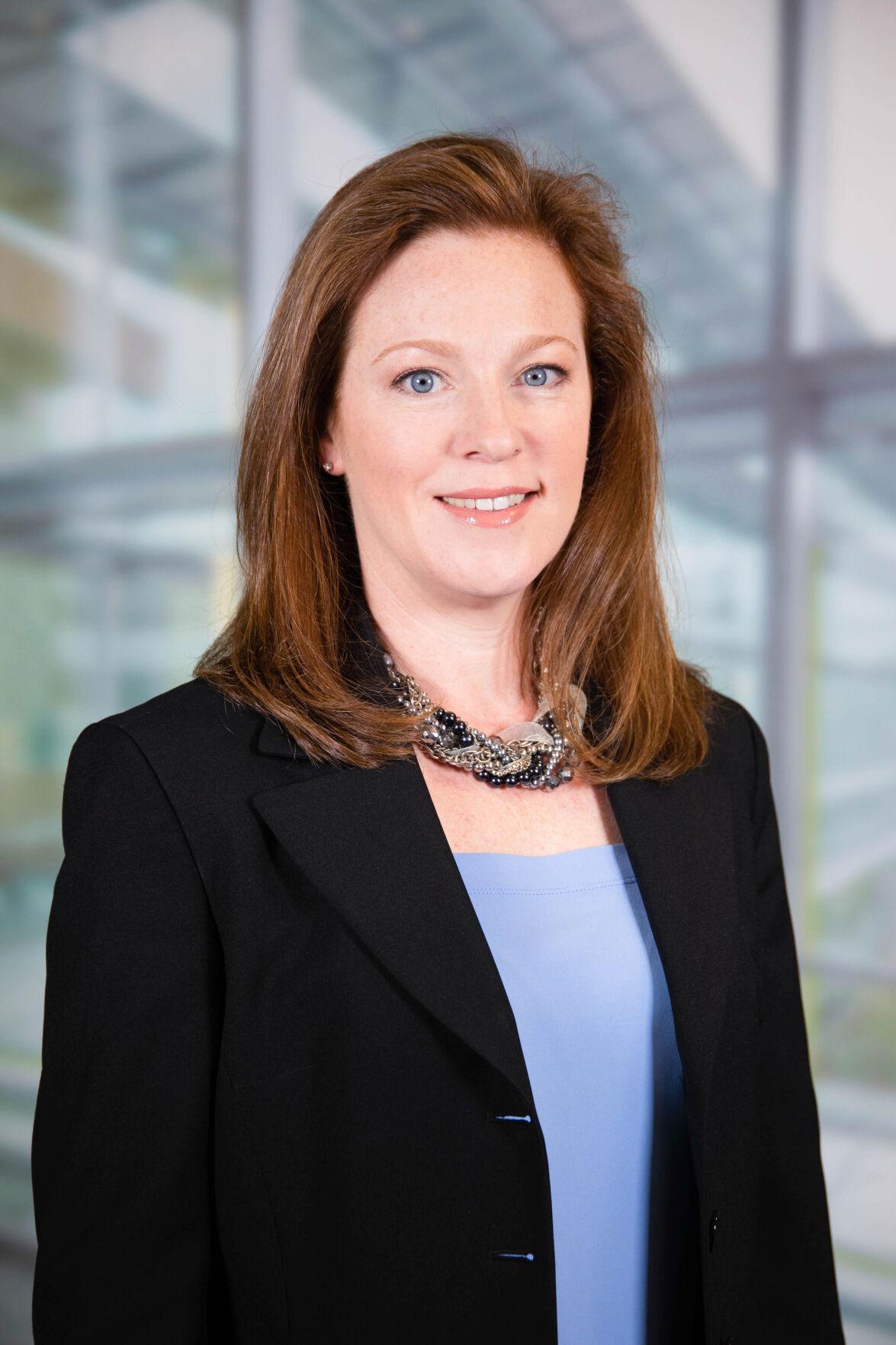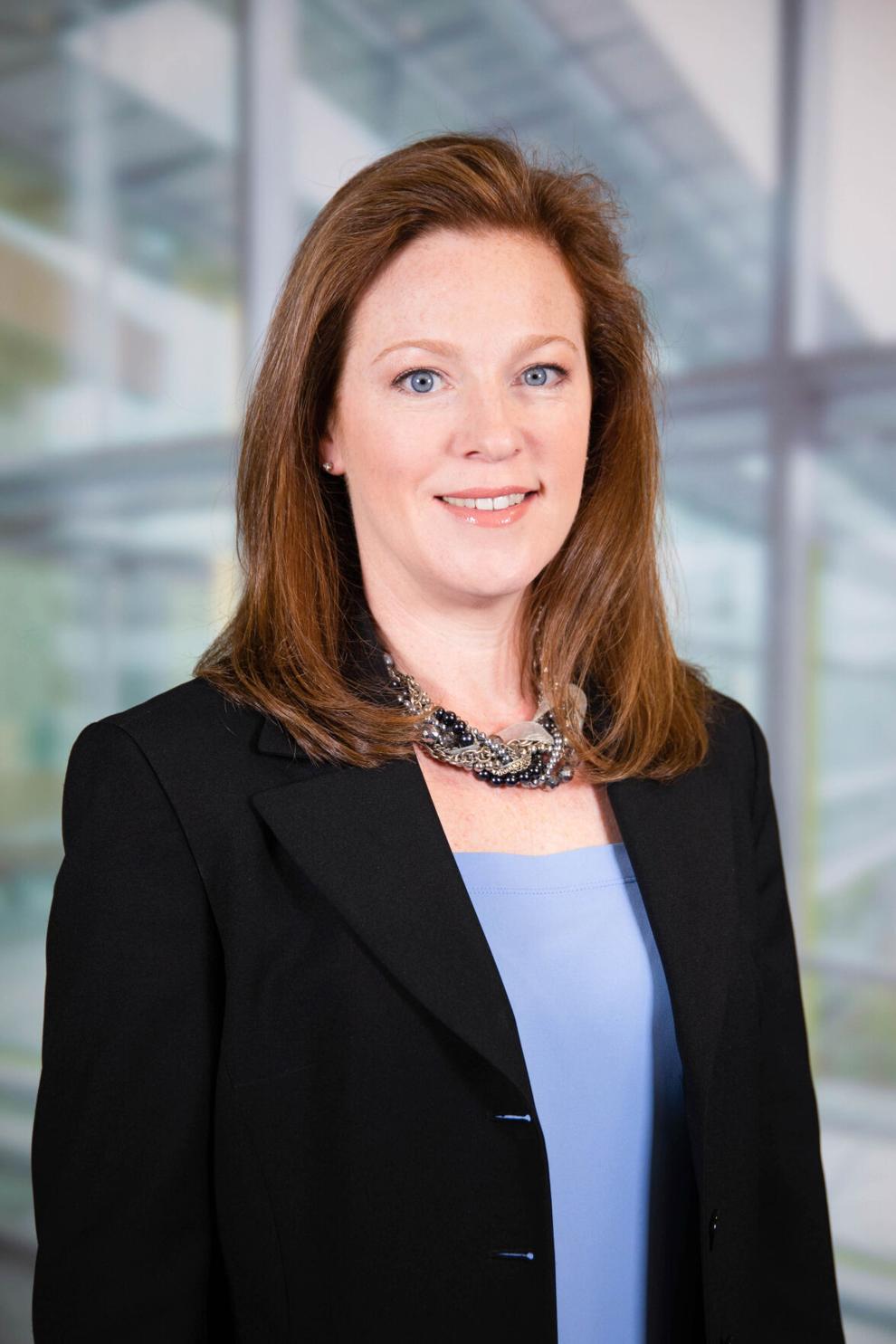 Based in the firm's Fairfax office, Heberer has nearly 25 years of experience and joined Dewberry in 2018. In her role as creative services director, she oversees a team of graphic designers and multimedia specialists, who work to support Dewberry's marketing efforts, both internally and externally. Heberer's experience includes a balance of print and website design, brand management, and team development. She earned a bachelor's degree in communication art and design from Virginia Commonwealth University (1997).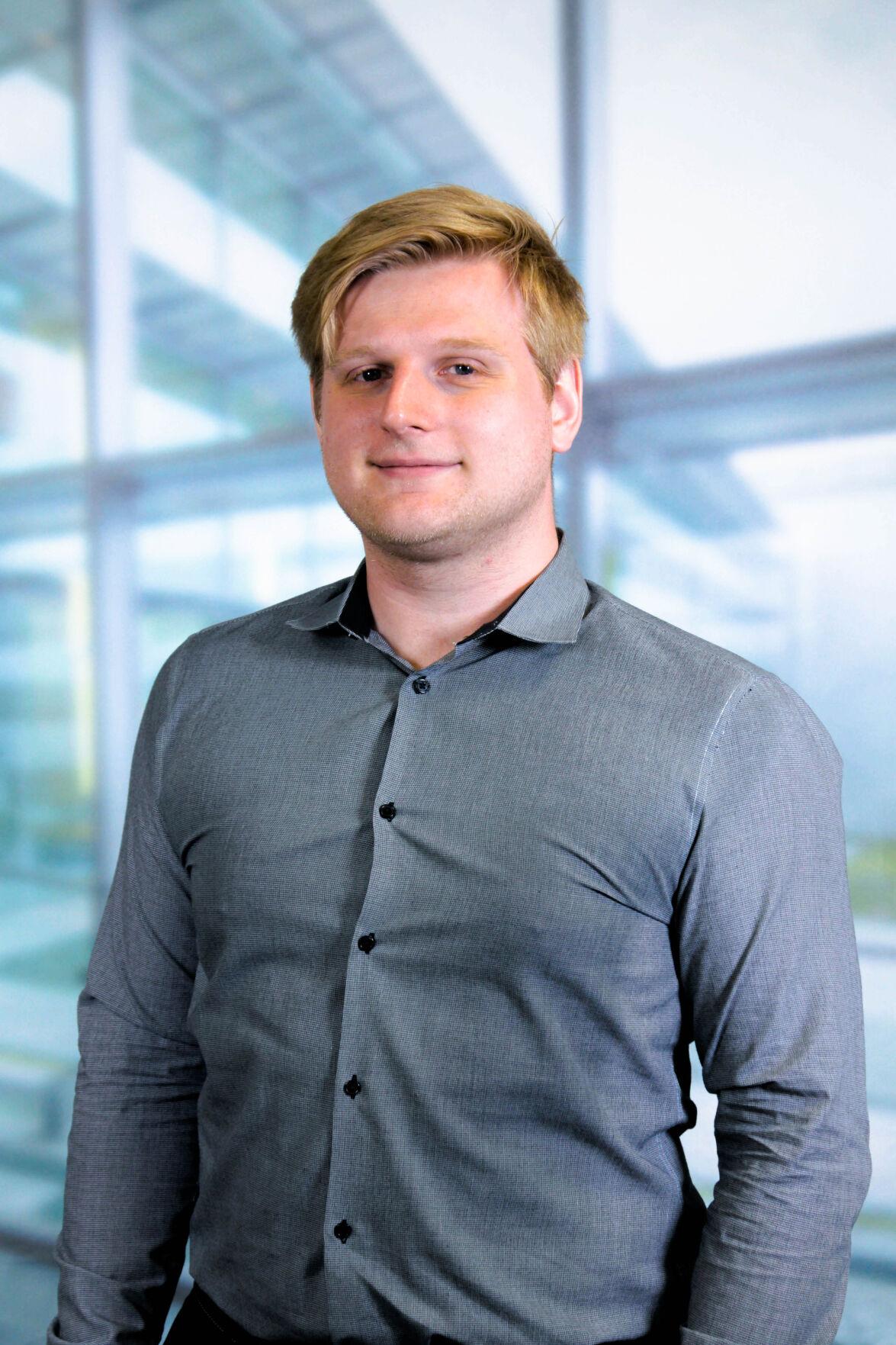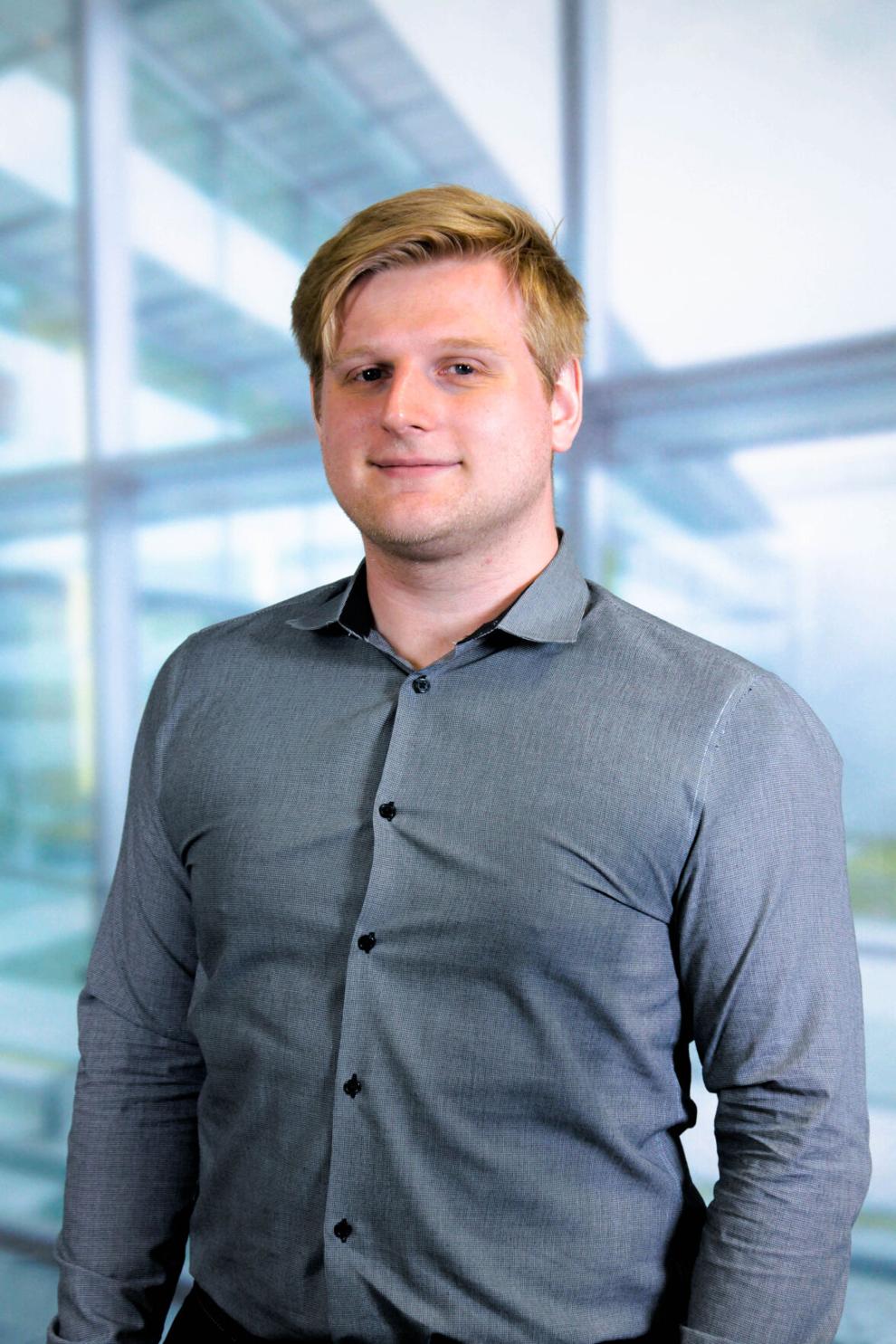 Bushey joined the firm's Fairfax office in 2018 and has five years of experience. He offers multi-faceted design support for Dewberry's internal and external marketing needs, including graphic design, icons, public-facing maps, front-end web design, video post-production and editing, motion graphics, and experiential/environmental graphic design. Bushey earned a bachelor's degree in graphic design from Virginia Commonwealth University (2017).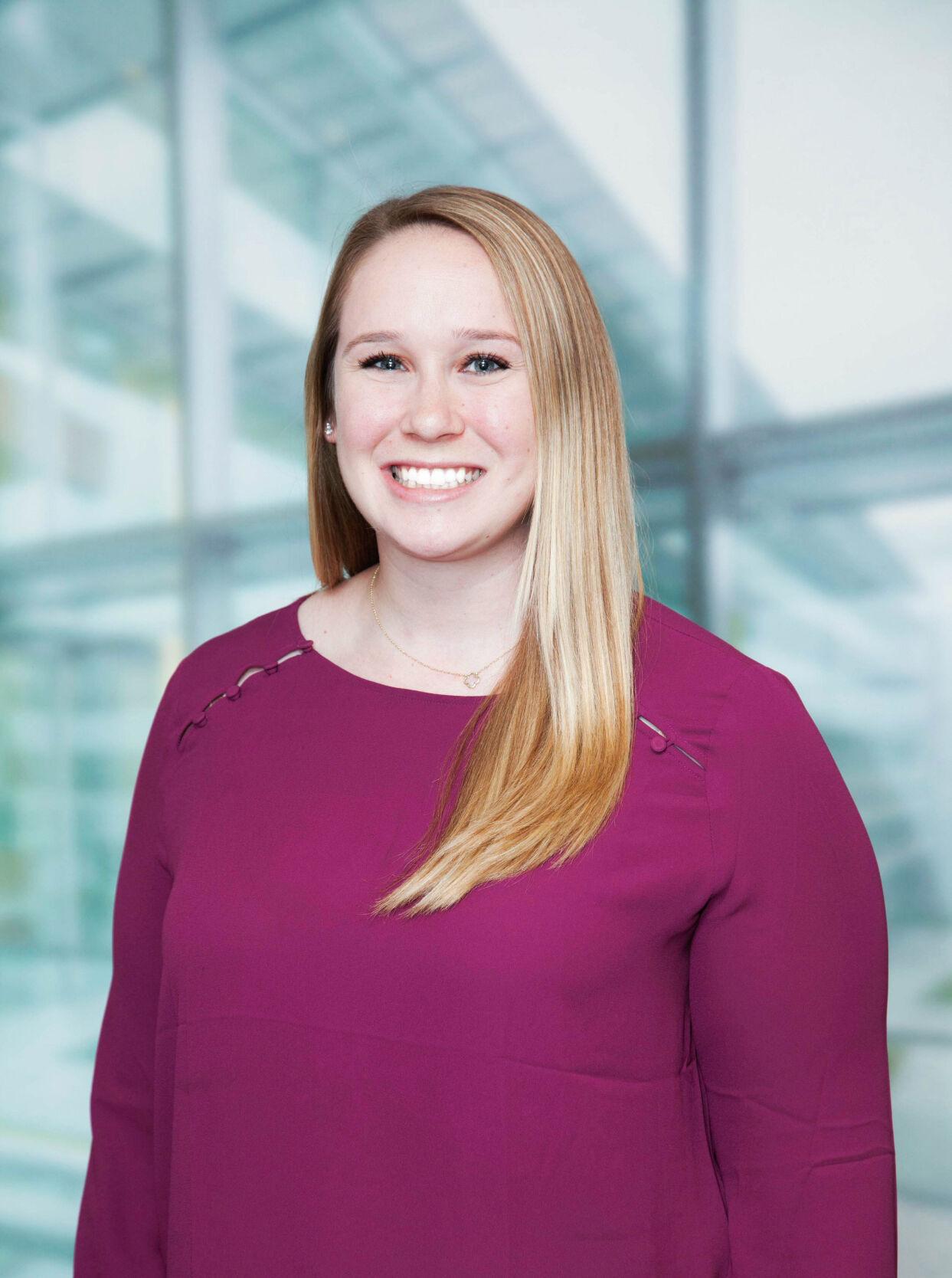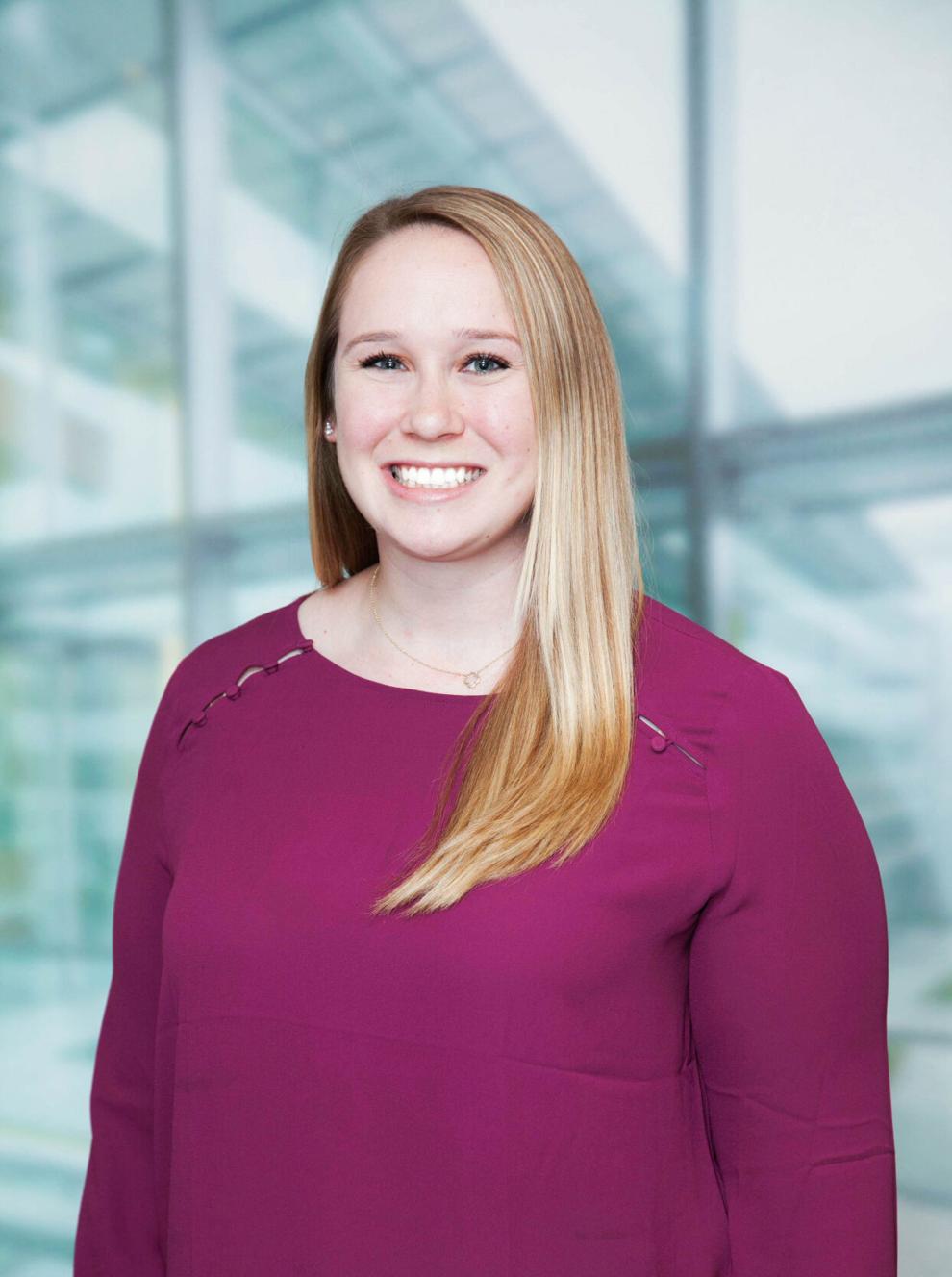 Forbush, based in the firm's Fairfax office, has five years of experience and joined the firm in 2018. As the internal communications specialist, she is responsible for helping facilitate effective internal and strategic communication among employees, internal departments, senior operations, and initiative leadership, primarily through Dewberry's intranet. Forbush also supports the firm's community engagement initiative and advocates. She earned a bachelor's degree in communications studies from Lynchburg College (2016).
Five honorees to receive special Park Authority recognitions
Despite the constraints of the pandemic, volunteers across Fairfax County found a way to keep giving and to support the Fairfax County Park Authority.
Volunteers working at Observatory Park at Turner Farm, Lake Accotink Park and Accotink Creek will be honored for their outstanding service contributions as recipients of the Fairfax County Park Authority's 2021 Elly Doyle Park Service Awards.
Since 2012, Dr. Jeffrey Kretsch has logged more than 1,784 hours as a volunteer on duty at Observatory Park at Turner Farm. As part of the volunteer group from The Analemma Society, an organization devoted to promoting the study of science through astronomy, Kretsch and the team host regular observation programs at the park's observatory that are free to the public most Friday nights. During the pandemic, he helped the Park Authority transition to virtual programming and personally led virtual lectures and encouraged other volunteers to do the same. He also spent considerable time helping the Park Authority prepare an application to become an international Urban Dark Sky place.
Over the course of the past year, volunteers from the Church of Jesus Christ of Latter-Day Saints D.C. South Mission have cleared an area at Lake Accotink Park in Springfield of invasive plant species, and then planted native plants. The group worked every Saturday morning, painstakingly removing invasive plants that have overrun the area, sometimes working square-foot-by-square-foot to remove intricate root systems. In addition, the numerous volunteers have done everything from cutting back invasives to making protective wire "cages" to prevent deer browse to ensure the success of the young trees. With the group's assistance, more than 360 native plants were planted over two fall plantings.
The Friends of Accotink Creek have utilized a variety of means to protect the watershed, educate future environmental stewards and make positive change in the natural world. One of several things The Friends of Accotink Creek has recently done is sponsor a speaker to visit the area and monitor the local vernal pools where frogs and salamanders breed. The group filmed the event to distribute short videos to local teachers. The group addresses climate change at a grassroots level by removing invasive plants and planting dozens of native trees, which supports Fairfax County's commitment to reduce carbon emissions. Volunteers have removed more than 1,500 bags of trash from the local watershed. The group aims to protect environmental and recreational areas, while ensuring that there is also an educational component.
The award winners will be honored at a virtual ceremony in November.
The Elly Doyle Park Service Award was established by the Park Authority in 1988 in recognition of former Park Authority Board Chairman and member Ellamae Doyle's years of outstanding service toward the preservation of parkland and establishment of natural and recreational areas for the benefit of Fairfax County residents. The purpose of the award is to publicly recognize a volunteer or group of volunteers for outstanding contributions to Fairfax County parks.
Butler to serve as RA's acting CEO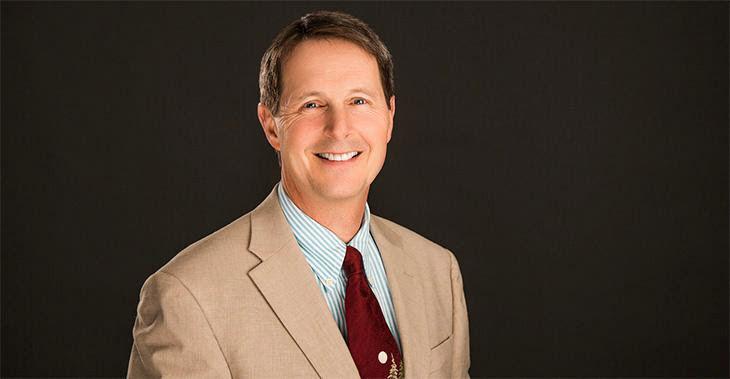 The Reston Association Board of Directors named Larry Butler as acting CEO effective Sept. 4. The decision was made during a special meeting of the board Aug. 19. Current CEO, Harry "Hank" Lynch, recently announced he was leaving RA for another position. Lynch's last day was Sept. 3.
Butler, a longtime RA employee, is the association's chief operating officer. He served as acting CEO in 2018 during the board's nine-month search to fill the organization's top executive position. Butler has held various other positions during his tenure in Reston. He led the Parks & Recreation team, which is RA's largest department, and was also senior director of Land Use and Planning. Butler was promoted to COO by Lynch in 2019.
"The association is fortunate to have someone with Larry's experience to fill this important role as we work through the process of finding the organization's next leader," said RA President Caren Anton. The board recently voted to form a sub-committee to begin the search for a new CEO.