Click here to view original web page at techpoint.africa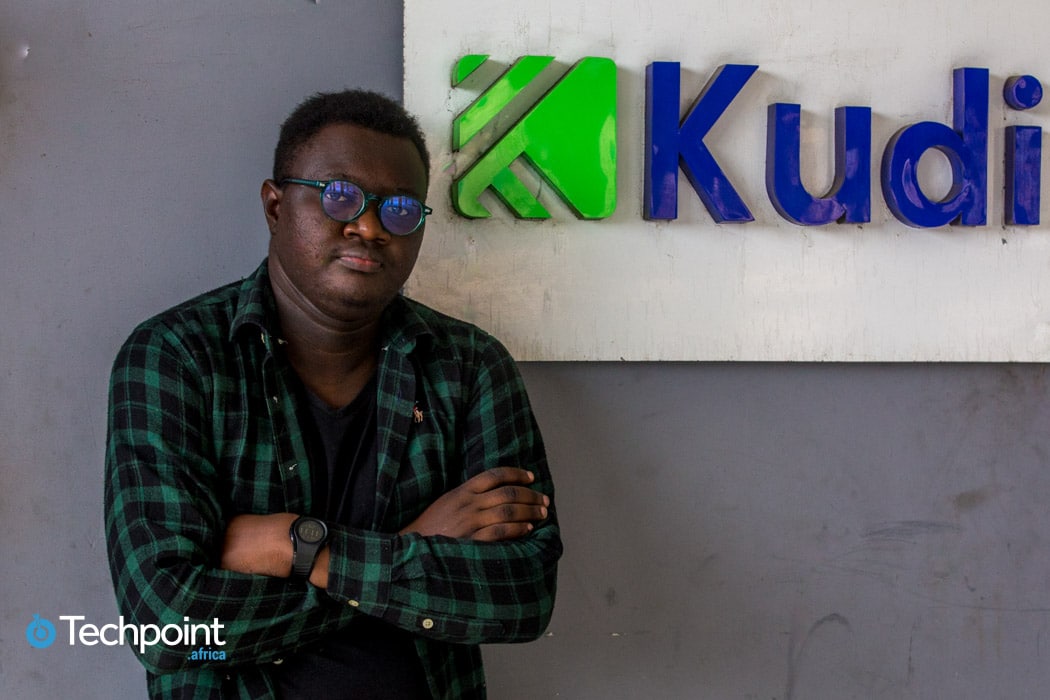 Choosing a career today is easy because people are spoilt for choice. There are options that cut across almost every facet of life, with the numbers going up since the adoption of remote work and creation of new roles by organisations globally following the onset of the coronavirus pandemic last year.
However, it was not this straightforward back in the day in Nigeria. A couple of decades ago, the joke — often hiding admonition — was that in making a choice, one should look at the big four: medicine, banking, law, and engineering. Anything else was considered trivial, even disgraceful in some circles.
After carefully considering his abilities and family pressure because of his position, Nifemi Akinwamide probably had a good idea where he belonged early in life.
"I'm the first child, and that comes with a lot of responsibilities from a very young age. Typically, I didn't exactly have someone to look up to, since there's nobody before me."
He's unsure, but it's possible his dad thought attending a boarding school as early as his first secondary school year would give him a certain level of exposure. Given that Nifemi was chauffeured to and from primary school, the change was difficult to adapt to.
"Now that I think of that experience, it wasn't so good because I didn't really understand who I was, nor did I know what it meant to be alone," Nifemi revealed during a chat at Kudi's HQ, in Lekki, Lagos.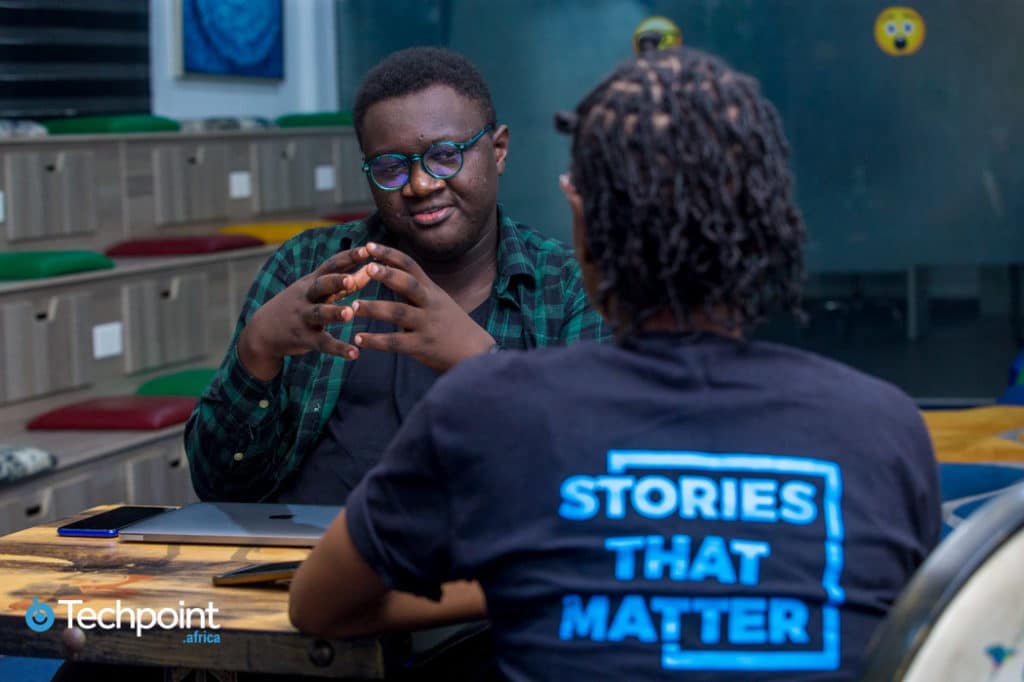 Over time, Nifemi grew out of this phase of his life. Nevertheless, he dealt with a lot as a young boy.
Navigating the waters of undiagnosed dyscalculia
Growing up, Nifemi had some challenges that made basic academic tasks harder for him than other children his age. He couldn't understand maths concepts and had difficulty reading.
As if those weren't enough for a boy his age to contend with, his handwriting was illegible and comprehending the basic rules of grammar was tough.
Without knowledge of why he was having those experiences in school, his parents put extra measures in place to help him improve. Still, he didn't make much progress, and the pattern continued.
As was the norm in his school, he visited an academic counsellor when it was time to choose a senior secondary school class.
Looking at his record, the counsellor advised against choosing pure sciences, and suggested he pursued the social sciences or arts. Unfortunately, his father didn't like this recommendation and insisted on pure sciences.
Expectedly, Nifemi struggled through senior secondary school, even repeating one class. And when he saw how well his friends were doing in sciences, he concluded he wasn't intelligent enough to be there.
After graduating, Nifemi went to the Federal University of Technology, Akure (FUTA) to study metallurgical and material engineering, after failing to secure a place in electrical engineering. However, he only did this to satisfy his parents; he knew more than anyone that he lacked the ability to cope with the maths-laden courses.
He tried unsuccessfully for three years to understand the courses, but couldn't, resulting in carryovers. At that point, he knew something had to be done; his guardian shared his sentiments also.
"He sat me down and was like there's no problem with this boy. Because, one of the things he realised is that of all the wards that stayed with him, I was the only one who engaged him. We had spoke about life, politics, and other deep talks that young people wouldn't find interesting."
For the first time, his challenge was critically examined, and he was asked to see a psychiatrist, who, suspecting that he had a cognitive deficiency — possibly dyslexia or dyscalculia — advised him to begin therapy.
Therapy had two results: it helped him gain an understanding of the challenge he had dealt with all his life, and gave him the opportunity to change his course to project management, a social sciences course he was more suited for.
Refocusing his energy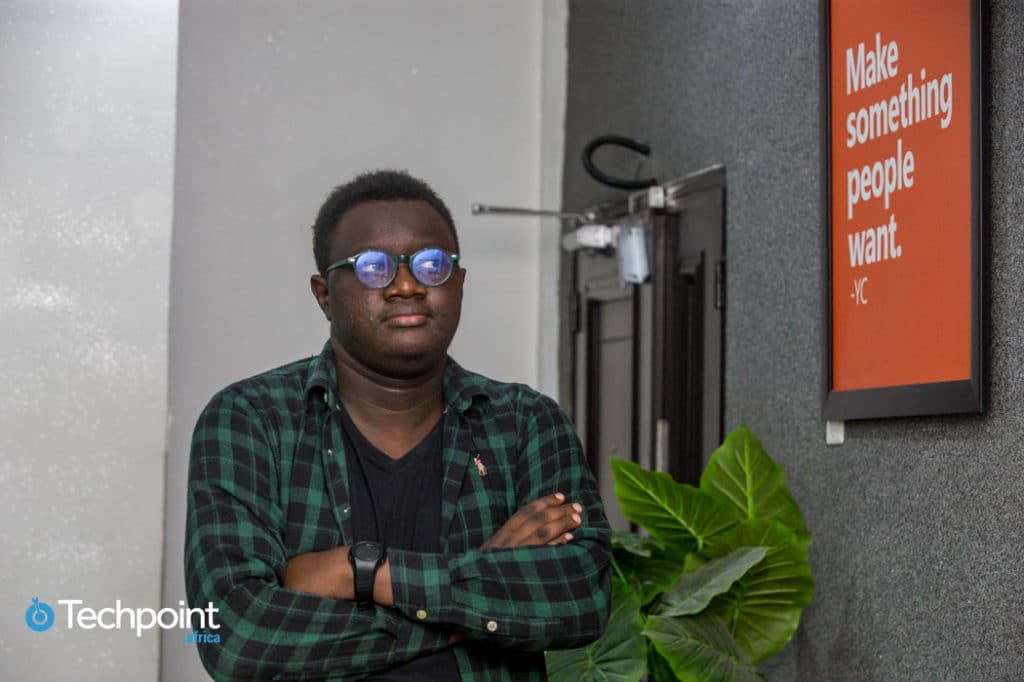 Growing up in Ibadan, one of Nigeria's major cities, Nifemi was conservative, and the last person you'd find socialising. But his life changed after his diagnosis in university.
In a conversation with old schoolmates at private universities, he realised that his school was not as popular as he thought, and apart from its website, nothing else popped up in an online search. And the idea to create a now-defunct blog — futatoday.com — for the school being born was born. Something else happened to Nifemi at this point; the creation of the blog opened his eyes to what had been missing in his life.
"That was like the biggest blog during my time on campus. What I did was to find a way to push information about things that were happening on campus to the world. All my energy was pushed into that since school wasn't doing it for me.
"And in less than two years, we were doing a lot, and I was already making money from doing publications for people on campus, getting words from the Student Affairs and VC out, organising and covering events. What I wanted in the school, like shows and celebrity events, I introduced. Just doing all these, I was everywhere!"
It is safe to say that with the blog came the blooming of the conservative Ibadan-raised boy. At the time, he had about 15 students working with him as writers, photographers, and creatives. Although futatoday.com was not a successful business, running it taught Nifemi entrepreneurship lessons that would shape many of his future decisions. And at barely 20 years old, he had gotten some exposure.
Foray into real media
He also tried his hands on website designing, getting his first paying job at Fourth Canvas (formerly VGC Media) — a brand identity development startup founded by his friend, Victor Fatanmi — just before graduating, where he was the startup's first head of communications for the first few years of the business.
Tech media startup, Techpoint Africa, was one of Fourth Canvas' clients, and during a visit, Adewale Yusuf (then founder of Techpoint Africa), asked if he'd be interested in joining the team. Willing to give it a shot, he joined the team in January 2017. But he had a bigger plan.
"One of the things I want to do with my life as a whole is to make an impact. I don't plan to do stuff just for the sake of it."
Nifemi joined Techpoint Africa when the startup was looking for new revenue streams, and he suggested events, mainly because of his experience running this blog.
The typical behind-the-scenes person that he is, Nifemi was glad when his suggestion was accepted. He probably thought he could work from a safe distance without unnecessary interactions.
However, he was shocked, to discover that he'd also have to write and publish articles for the first few months, something he did not like given that he lacked writing prowess.
"I guess one thing that stood out for the editors was my very good thought process. I could figure out what direction I wanted to go with a story. But then, considering my background, I would have typos and feel bad after seeing the edits. But it got better."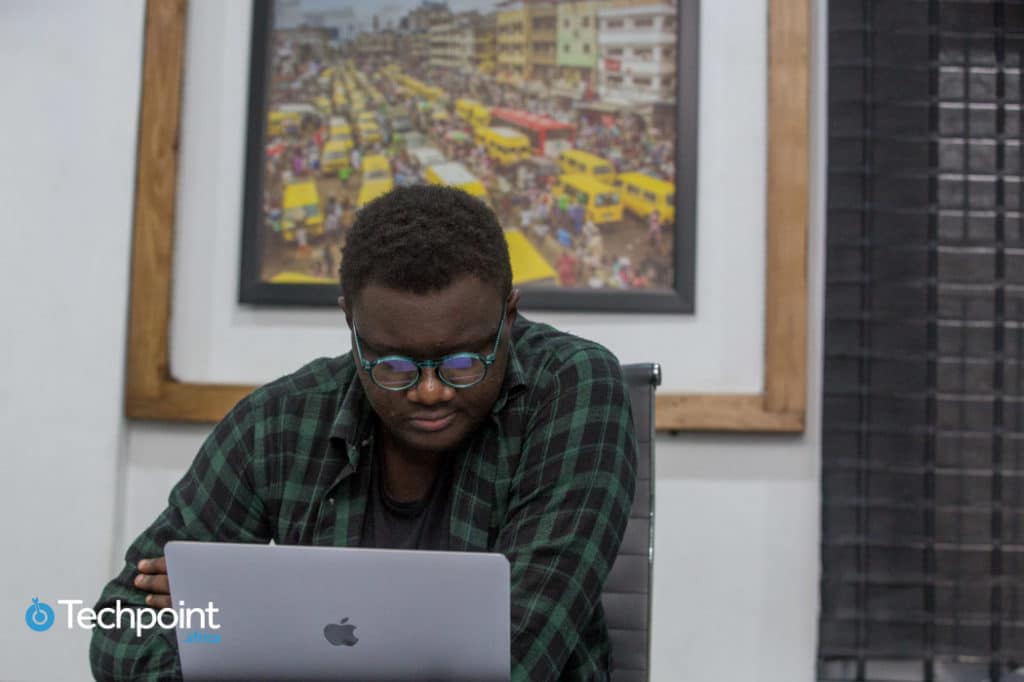 Later in the year, he led the team to hold its first event, Techpoint Inspired. After a successful event, he was made the head of events and tasked with organising more events. In 2018, he organised Techpoint Build, one of Africa's largest tech gatherings, with over 5000 attendees.
Business development was added to his role, and he handled all that was on his table admirably before he bowed out in June 2019 to join Kudi, an online payment startup known majorly as one of the second set of Nigerian startups that got into Y Combinator.
For the love of people and marketing
Nifemi's transition to Kudi was similar to his journey to Techpoint Africa.
"My first ever review for Techpoint was about Kudi's chatbox," he recalled, "and after my conversation with the founder for that article, I kept in touch."
He noticed the founder was also a person who liked to get things done without being seen. So, it wasn't hard to get on board once he was certain he needed to take on a new challenge. This time it was in marketing.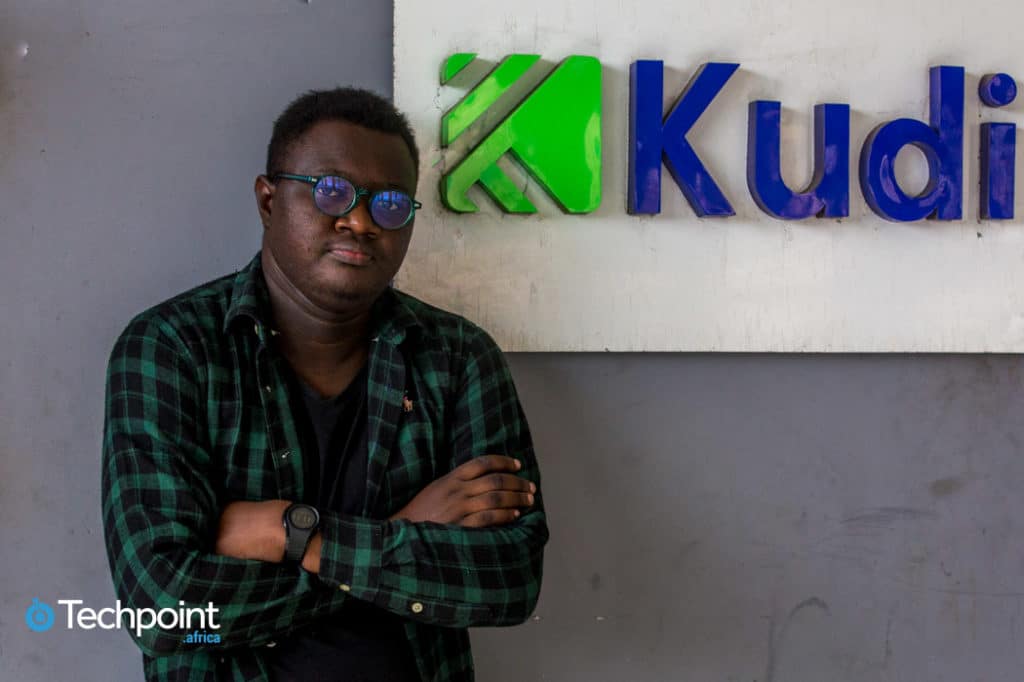 Though he was inexperienced in marketing, Nifemi believes his Kudi move was a good decision because it aligns with his position on life.
"It's a function of the market that we serve," he explained, "a market of people who are thriving despite the odds. Although they don't have it figured out yet, they remain in the market."
In essence, Nifemi tried to paint a picture of the struggles of daily traders — the unbanked — who are Kudi's target audience. As a business that started as a chatbot helping people manage their expenses before going into agency banking, the startup didn't have many digital footprints.
Nifemi's first assignment was to change this position through brand management, media publicity, customer research, agent relationship, and marketing.
His role — Product Manager, Marketplace — requires that he functions in sales, marketing, product, agent monitoring, and any other department requiring his critical thinking and strategy skills.
Behind the scene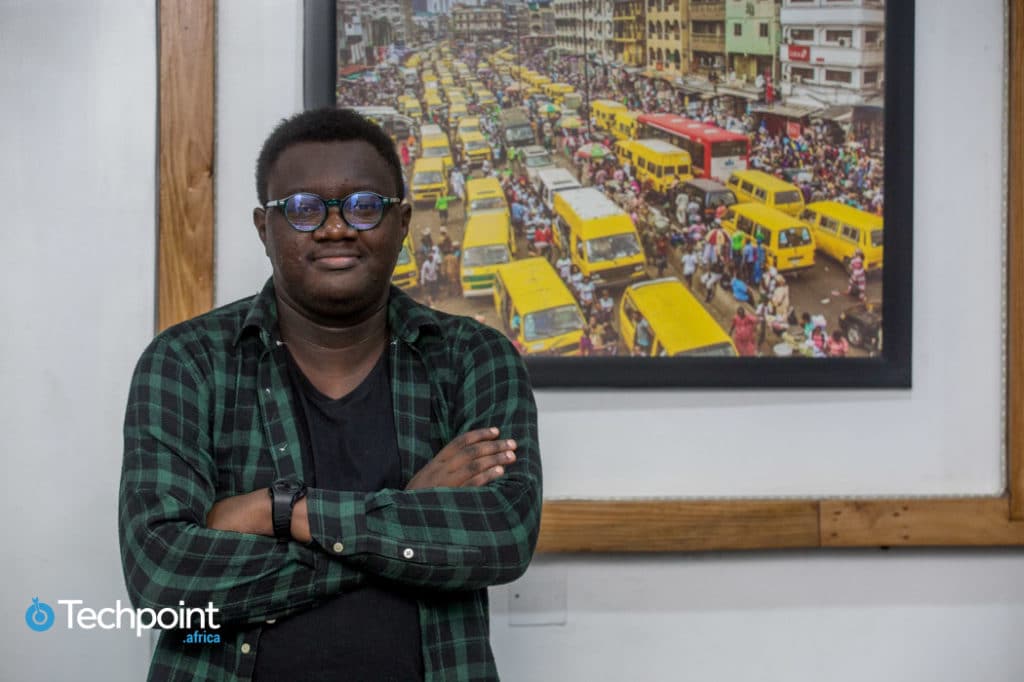 Nifemi dreamt of someday becoming a founder. And though he failed at his first attempt with futatoday.com, he tried to learn as much as he could while at Techpoint Africa. He offered to help its Editor-in-Chief, Muyiwa Matuluko, to transcribe interviews with startup founders so that he could pick their brains about their processes.
He fondly recalled how, as a kid, he wished he had a superpower to take away people's problems. However, as a man, with some experience under his belt, his dreams have changed.
"I have always been a behind-the-scenes guy; that's how I am. And I realise that I'm not a founder kind of person because I was okay with founders doing their thing and also helping them achieve their goals. And there's nothing wrong with that. Most of the opportunities I have seized have been because I always show up and do my best."
Over time, Nifemi has become a more confident writer, team player, and project executor. But he has an ultimate plan.
"One of the things I intend to do is to retire early. I've worked really hard in the last couple of years. Afterwards, I could then go back to educating people. I have a feeling that Nigeria's problem can only be solved when more people are educated to make the right choices."
But he fears he might either be discriminated against or treated differently once they are aware of his learning disabilities. So, he makes up for this with his exceptional works. Outside work, Nifemi loves to watch movies and cook.